| | |
| --- | --- |
| Posted on July 27, 2014 at 8:40 AM | |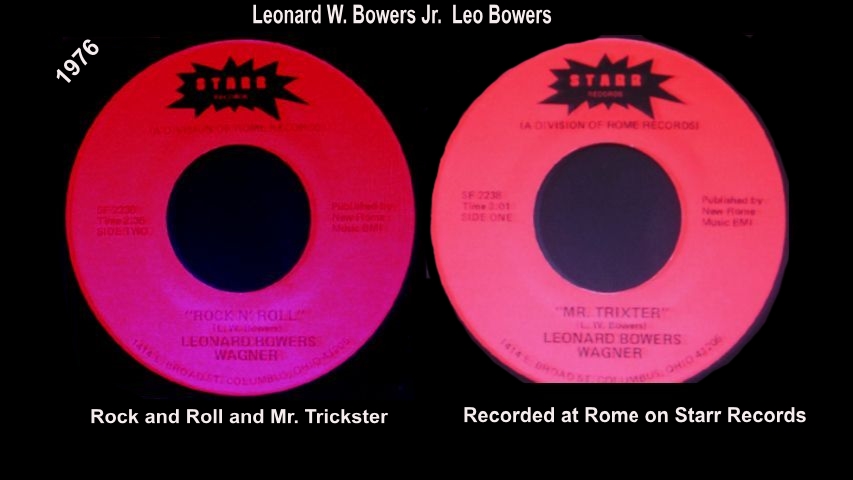 I just had to share this, and 1st let me explain why. It was 1975 I had just returned home from the Marine Corps and was working with Jack Casey at Rome Recording Studio. I was driving Checker Yellow Cabs around on 12 hour options and spent most of my time up and down Main St. when I wasn't at the air port. I practiced these songs in the back seat between calls and the song was entitled "Mr. Trickster" flip side "Rock and Roll" which was later recorded at Rome Recording and released on Starr Records. While out and about doing my cab thing I happened upon the legendary Bob Hope at the cab stand in front of the Sheraton Hotel which was then located at Gay and 3rd. I was kind of scared to ask for his autograph so I put my friend (who was riding with me) "Melvin Roberson" (Jamal) up to it, he was scared of nothing. He gave Bob Hope one of the 45 rpm's and got his autograph on the sleeve of another. Now in 2014 39 years later I got a letter/note from a young lady named Laelia Delaney Davis who brought all those days back to mind and I'd like to share it with you so here goes. 
Jul 26th, 3:39am
"What the hell, you still exist?! I have a copy of your Leonard Wagoner Bowers Rock N Roll 45 on Starr and I have been planning on covering it for years, it is such an amazing song. I have searched your full name online with no result many times but never thought to try Leo Bowers til now. Please let me know if you would ever be able to meet for lunch and discuss your musical career. I'd love to do an interview"!!!
xoxo
Laelia Delaney Davis
See page 2 #2238 Leonard Bowers Wagner
http://www.45rpmrecords.com/OH/Starr.php?pageNum=1&totalRows=48
Pictures Rock and Roll
http://www.45rpmrecords.com/OH/pop/starr2238b.php
Mr. Trickster
http://www.45rpmrecords.com/OH/pop/starr2238a.php
This constitutes at least 39 years of being about it.
Thanks to God and all my friends!