| | |
| --- | --- |
| Posted on July 5, 2014 at 1:25 AM | |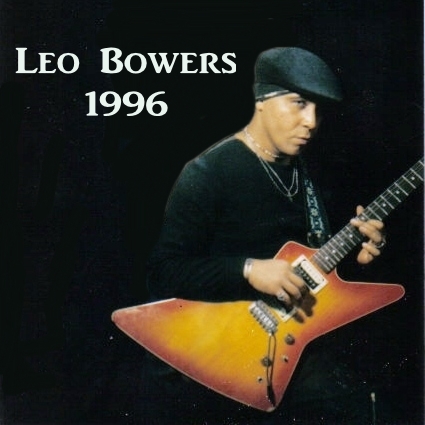 It was the winter of 1990 Myself, my young wife and 5 children were living in the old neighborhood on Highland Ave. on the Westside Hilltop in a small 3 bedroom with small rooms and a really dinky yard. I was dabbling in multi-track recording using a Yamaha 4 track with built in mixer one of the first made. I was working security at the time doing double shifts to move us all into a house with a little more room and allot less draft. We finally got to move in February 1991 into a 3 bedroom, full basement with two very large rooms and a decent size kitchen, The 3 bedrooms were fairly large as well. The old place was really built on a small scale as if little tiny people should have been occupying it. Needless to say we were all glad to finally have a house with room and a pretty large yard with and old 1 car unattached garage located on the extreme rear of the property. This time we weren't renting we were buying!
The best part of it all for me was it had a large steeple attic that someone had started work on and had an electric service installed complete with separate breaker box, wall sockets, switches and large florescent lights. The wife and I worked on and off for nearly two years to turn it into a recording studio with inputs, outputs, monitors for the control room and studio room. We saved and put a big thick plexi-glass window in the control room looking out into the rehearsal space. It was now 1994. It took another year and a half to get it completely outfitted with recorders, boards, patch bays and outboard gear enough to start some pretty serious music production.
"Curiosity" was the first tune to roll off onto the dinosaur Tascam 32 reel to reel mastering deck. It felt like there was no slipping or sliding that could take us backward, instead the focus was ever on the future. Allot of songs were mixed and mastered between 1996 and 1999 to the tune of 8 collections harboring anywhere from 8 to 12 songs each. I had joined BMI and began submitting clearance forms starting with the very first collection. Everything came to an abrupt end in 1999 and would not be undertaken again until 2005.
In 1996 I was 40 and turned 41 in October, but I recall being full of energy enough to move equipment to shows around the Columbus area to play for meager cuts say $35 to $50. I played with different bands and usually performed mush-fake cover tunes that really got off mainly because of stage presence and the alcohol consumption of the patrons. I never got to do any of my originals although I knew they made the cut, and I recall pitching "Curiosity" amongst others to almost every group I played with and the result was always the same; I would be told things like, "people ain't gonna get into that" etc.... 6 years of hard work had gotten me to the point that I was ready to do my original work in public, but I never got to be with a band who could handle them or me for that matter. I had one good friend who played out allot and played drums for me by the name of Melvin Roberson aka (Jamal'), and my Dad who told me I should go solo. Jamal' was my ace "road dog" and talked me into doing allot of shows I would not have done without him. He was present for most of my recordings and once I got a taste of what recording as a solo artist was all about I really lost interest in dealing with other musicians hooked on acting out other peoples music and songs. When it came to making music I was determined to make my own.
It all started with "Curiosity" in my home studio at 2000 Fairmont Ave. in Columbus Ohio. After "Curiosity" there were several good follow-ups some of which I will remake soon, but for now here's "Curiosity".